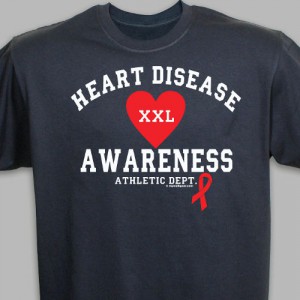 With Valentine's Day on the horizon, it only makes sense that February is Heart Disease Awareness Month. This affects millions around the world, and it's an important cause that we should all be mindful of and support.
The key element to awareness is education. The more people know about the harm and difficulty surrounding heart disease, the more action that people can take to try and prevent it. Here are some facts that you might not have known before:
1. Heart disease is the leading cause of death for both men and women.
2. Every year, about 720,000 people have a heart attack.
3. High blood pressure and smoking are key risk factors for heart disease.
4. A diet that is low in salt, fat, and cholesterol is the best way to prevent heart disease, Diet is key!
5. Coronary heart disease alone costs the United States $108.9 billion per year.
Crazy, isn't it? Who would have known how big of an issue heart disease really is in our country?
You can support this cause by promoting a healthy, active lifestyle, educating others about heart disease and wearing some swag that promotes the cause. Shop our heart disease awareness shirts and apparel to find some things to wear that will help you spread the word.
Stay heart healthy, and have a great day.