National Cancer Survivors Day 2016
14.5 Million people in America are living with and living beyond cancer, and 32 million people are doing the same, worldwide.
With these numbers, it's likely that you or someone you know has been touched by cancer and you may have an idea of the challenges that come not only from diagnosis thru treatment, but also the ongoing hurdles after Cancer has been beaten.
National Cancer Survivors Day is a worldwide celebrated day of support, inspiration and outreach. Events are planned in communities across the globe on the first Sunday in June each year to bring together those that have survived cancer as well as the communities that support them, and to raise awareness for the trials that continue as survivors navigate their lives after cancer.
Besides the emotional and physical toll, cancer can often create devastating financial deficits and ongoing medical issues. National Cancer Survivors Day aims to not only bring these issue to light at the larger community level, but to celebrate the outstanding accomplishments survivors and their support networks have been achieving.
GiftsForYouNow and MyWalkGear.com has contributed over $55,000 to various cancer awareness causes through our You Buy + You Choose = We Give process, which gives all purchasers the opportunity to choose the cause where a portion of the proceeds from their purchase will be donated.
Show your support for those battling cancer and the teams and individuals working hard to make strides in research and in survivors' daily life by checking out the http://www.ncsd.org/ and participating in or organizing your own National Cancer Survivors Day 2016 event.
If you'd like to show your support for National Cancer Survivors Day 2016, take a look at a selection of great items to proudly bring or wear to an event on June 5th , 2016.
There are lots of shirt styles to choose from including hoodies and this Personalized T-Shirt.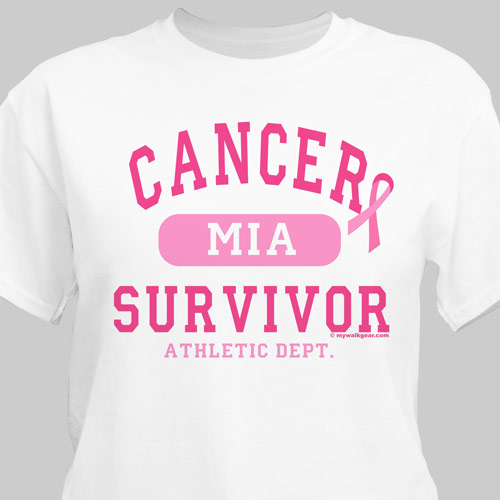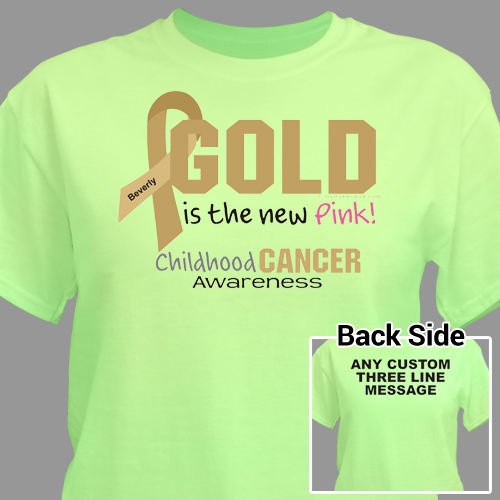 You can choose a specific awareness theme like this Childhood Cancer Awareness T-Shirt.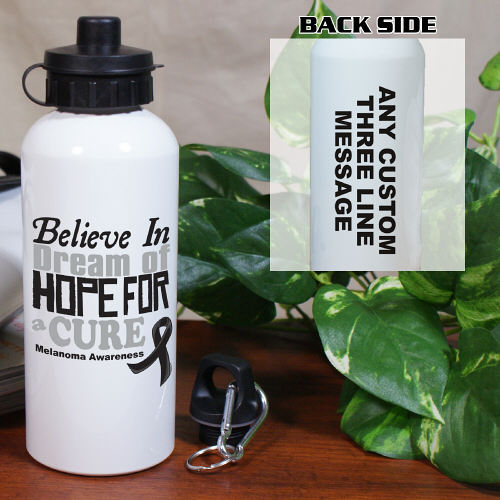 Keep yourself hydrated during the National Cancer Survivors Day event and after with this Melanoma Awareness Water Bottle.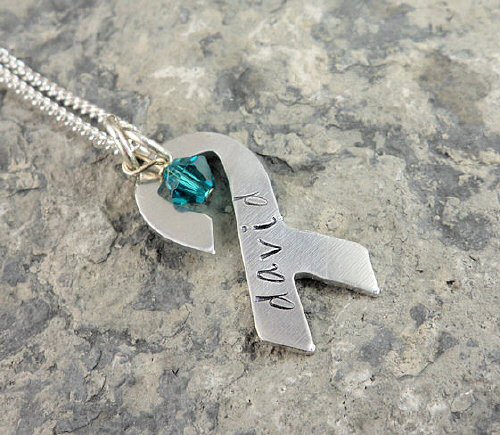 Wear your support every day with this Awareness Ribbon Pendant in your choice of color.
Bring all your important gear along with this No Fear in This Heart personalized Tote Bag.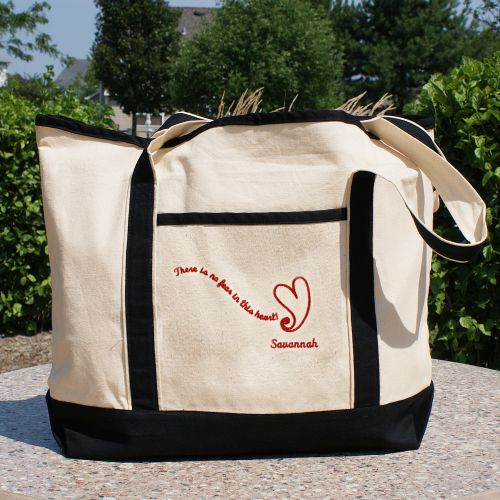 Show your support year round and especially on National Cancer Survivors Day with gear from MyWalkGear.com.