As we near the end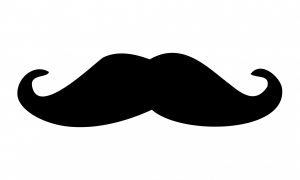 of November you may have noticed a lot more men sporting facial hair this month. One possible explanation for this is the annual phenomenon known as No Shave November. While you may have heard this name before, you may not know where it began or what it stands for. In addition to being a fun excuse to grow out some facial hair, No Shave November has grown as a way to raise cancer awareness.
Occurrence
Cancer is one of the most prominent diseases in the United States, with over 1.6 million cases of cancer expected to be diagnosed in 2016. It is also the second most common cause of death among Americans, with an estimated 595,000 people expect to succumb to their disease this year (American Cancer Society). With such high incidence rates, most — if not all –people have had their lives affected by cancer in some way. This can explain why cancer awareness and prevention efforts are so prominent.
Along with sponsored walk-a-thons and other fundraising efforts, awareness events are a great way to get the word out on cancer prevention. One of the most important functions that this serves is to inform people about the warning signs associated with cancer. Too often those with cancer are not getting the proper treatment because they are unaware that they are sick. Through teaching the general public about common symptoms of cancer and what to do if you are experiencing them, they are more likely to be proactive in regards to their health.
A Little Bit Can Go A Long Way
Although it may seem like a simple gesture, doing something like growing your beard for the month of November can show support for those who are battling all forms of cancer. When suffering from a disease like cancer, it is easy for patients to feel alone in their fight. Having to spend days in the hospital, often having their appearance altered by the treatment they are receiving, cancer patients are exposed to a series of side effects that go beyond the physical toll of the disease itself. In these tough and trying times, a small gesture like wearing pink or growing a burly beard in November can go a long way.
Get Involved
In addition to being a popular cultural phenomenon, No Shave November is also a web-based non-profit organization with the goal of raising cancer awareness and funds to assist in cancer research. The organization urges participants to not only grow out their hair, but also to donate all of the money that they would've spent on shaving and grooming. The website also has a fundraising function, where those participating can set up personal pages that friends and family can use to donate to the cause. There is also an organization called the Movember Foundation, which focuses solely on the forms of cancer that affect men. The Movember Foundation urges men to grow out moustaches and donate in support of the "men dying too young".
For more information about these organizations visit no-shave.org and movember.com